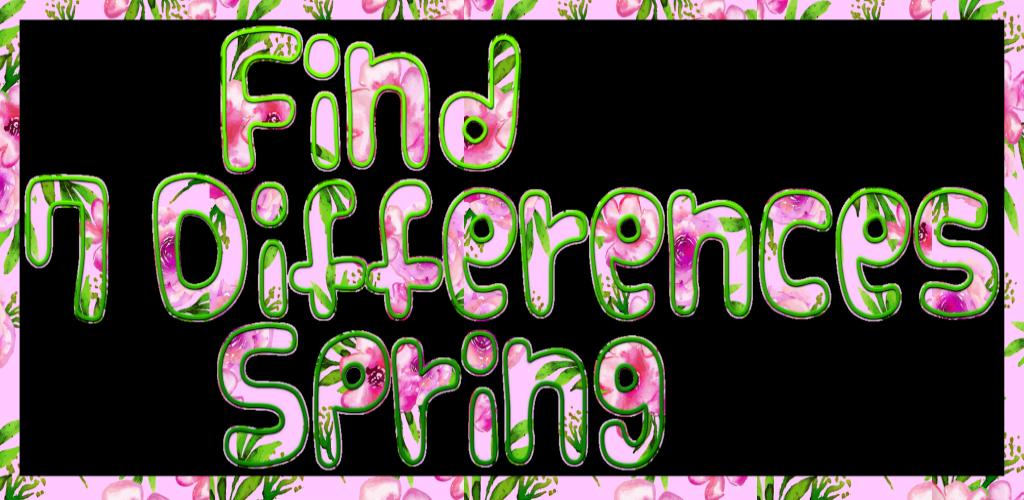 Find 7 Differences Spring
A downloadable game for Android
The goal is spot 7 differences between two near-identical images. Enjoy up to 20 different levels with beautiful pictures and 7 differences to spot in each of them. The game is suitable for all ages, all you need is to have a sharp eye and good concentration skills.
Low and medium diffficult.
How to play
The one on the left is the original picture and the one on the right has been modified a little. Just click or tap over you.

If you think you smartphone screen is too small try the game in your tablet.
• All 20 levels are unlocked
• No time limit! Find at your own pace!
• Interesting puzzles. Good variety of spring themed pictures to keep you busy
• Improve observation and visual skills
• Designed for phones and tablets

Download
Download
Find 7 Differences Spring.apk
61 MB
Also available on